We developed a full digital marketing strategy to boost online revenue.
Creating social media & content marketing strategies and improving website user experience, we enabled a full digital transformation to improve conversion rates, encourage repeat customers and increase average order value.
UX, Design, Development, SEO, CRO, Maintenance
Shirley Aquatics is a family owned aquatics centre in Bromsgrove, Worcestershire. Since 1939 they have been helping people achieve their fish and reptile keeping goals, as well as supporting them with all of their aquatic needs. Shirley Aquatics has become one of the largest and most well known aquatic stores in Europe, by concentrating on quality brands and customer service synonymous with a family run business.
After moving their bricks and mortar store to the much loved farm retail site, Becketts Farm, in 2016, their website needed a similar overhaul. Our challenge was to develop their online presence, encouraging already loyal customers to consider the website an extension of their retail operation, as well as grow their nationwide online sales revenue. Their expertise and exceptional in-store customer service needed to be brought online.
Facebook organic reach increased by 146% in 6 months.
To ensure we fully understood the business' loyal customer base, we undertook market research. This provided us with essential data and information to create ideal client personas for each area of the business.
It was also essential that we understood what the Shirley Aquatics brand stands for, so we held several discovery meetings, alongside in depth brand questionnaires.
This enabled us to create a full digital marketing plan, including social media strategy, content plan and website redesign, that was both realistic and ambitious.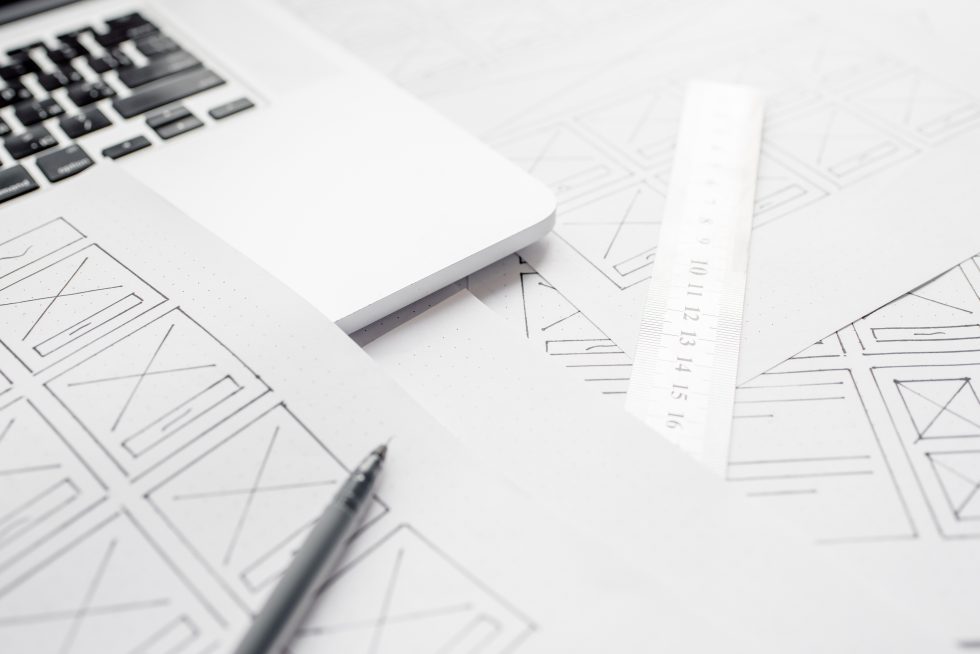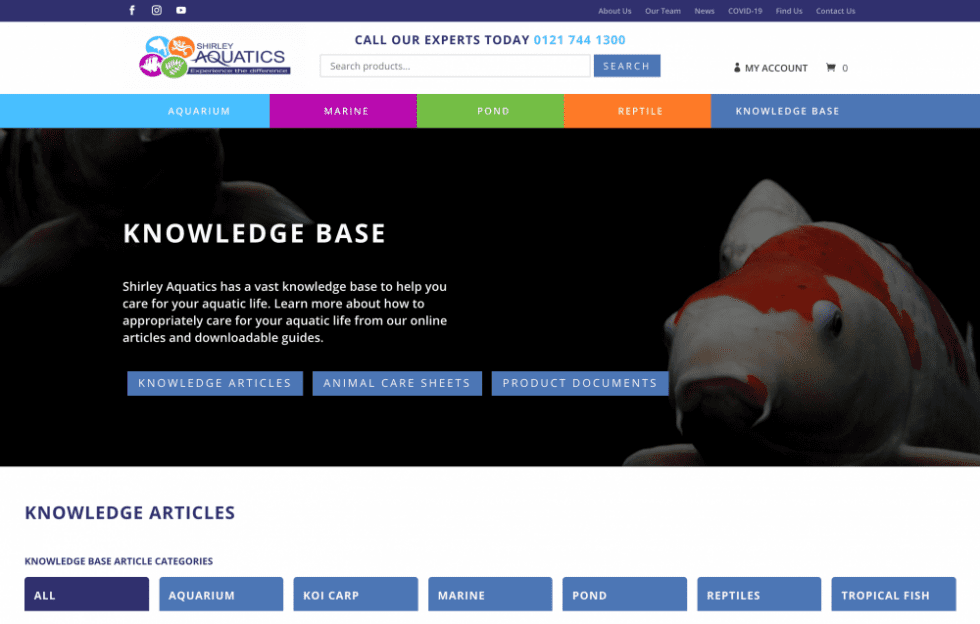 Taking elements from the existing website to create a congruent experience for existing users, we redesigned the site to allows customers to easily find what they were looking for. In a shop with over 3000 products, integration of a world class search function and easy to use category pages with simple filters were a must.
A full Knowledge Base with filterable articles and downloadable Animal Care Sheets brought the business' expertise online, and a simple to use checkout experience ensured fewer abandoned carts.
Use of beautiful, original imagery pulled the project together, to recreate the offline experience.
Ongoing website maintenance, plus SEO (Search Engine Optimisation) and CRO (Conversion Rate Optimisation) were part of the original digital marketing plan. These ongoing methods ensure that not only is the site health kept at 100%, but traffic levels can grow and more and more purchases are made.
Traffic is driven to the site through on-page SEO via category and product descriptions and optimised knowledge base articles. Existing customers are encouraged to make repeat purchases through customer engagement on social media and eNewsletters.
Conversion rates are increasing as relevant content draws users to the site. From there every opportunity to make purchasing as easy as possible is taken.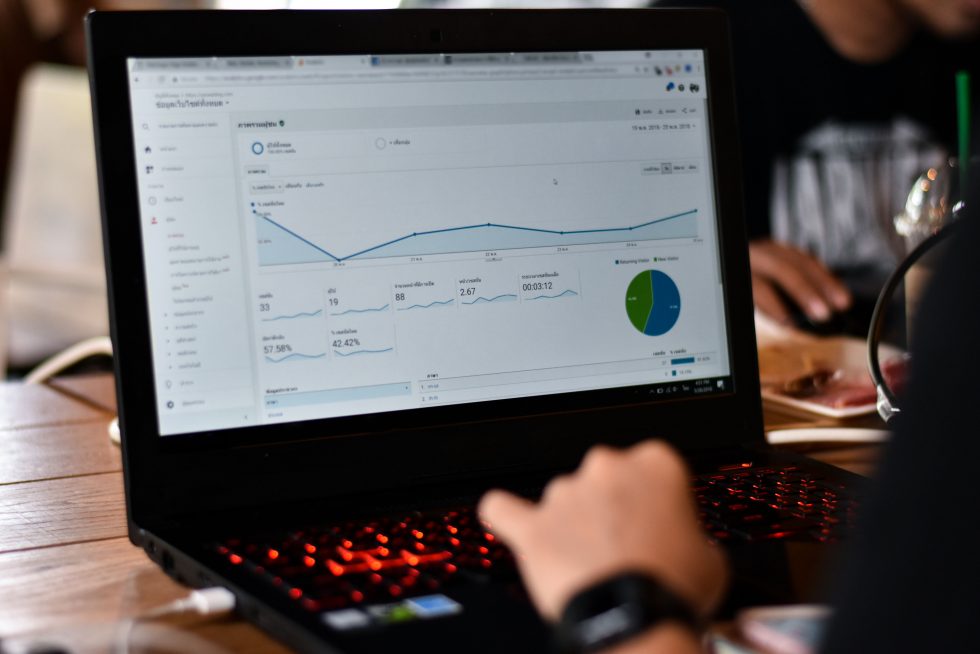 "Since we became Shirley Aquatics' Digital Partners in November 2020, their Google My Business search views have increased drastically, with website click-throughs more than quadrupling. Facebook page reach is up 81%, with page likes up 6% and post organic reach up 105%. Instagram reach is up by an incredible 6000% and YouTube views and minutes watched are up 100%.
Since their website relaunch, website conversions have increased by 66% and time on site per user is up by 12%. This shows that by creating relevant, targeted content and ensuring a smooth and simple customer journey, we have created an environment that encourages users to explore which results in more orders being placed."
Do you need help transforming your digital presence?